Yachts For Sale
Yachts For Sale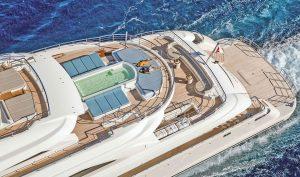 The majestic height of the sails will allure you to have a try on board a yacht for sale that seems to be like the bride waiting for her groom! Pushed by the soft Mediterranean breeze, filling your soul with enthusiasm.
You might be considering buying a deluxe yacht from our yachts for sale portfolio that has been prepared for more than thirty years to serve clients in whatever they need in the marine tourism and marine industry. Our captains have agreed on the final form of this yachts for sale portfolio since our clients have got the utmost benefit they need concerning the marine needs.
You might need to have a look at our huge motoryachts for sale portfolio in order to satiate your curiosity about our yachts available for sale that you will probably choose out amongst numerous sailing yachts. We help our clients, and usually recommend them to go for a sea trial yachts for sale before buying. When decided on a certain yacht for sale, we can ask the owner to have a sea trial on board, so that you make sure that this is what exactly you are looking for and this is what you aspire to.
We can answer your inquiries once received. We can react with you in Spanish, Turkish, Arabic, French, and Russian. Do not hesitate to reach us, and we will definitely help you, Take a look at our curation of the best yachts for sale and if you find your luxury motor yacht for sale in Turkey.